What We Do
Bidpro provides a flexible online auction platform to suit your needs.
Combine live auctions with online bidding in real time. Get more bidders with Online Auction livestreaming. Whether it's real estate, livestock or automotive, livestream auctions can help drive up the final price. We make use of the latest livestream technology to bring you real time streaming with virtually no delay.
Create virtual live auctions where lots open sequentially and closes after a pre-set time of no bidding.
Create timed auctions with pre-set closing times. Closing times will be extended while active bidding is taking place.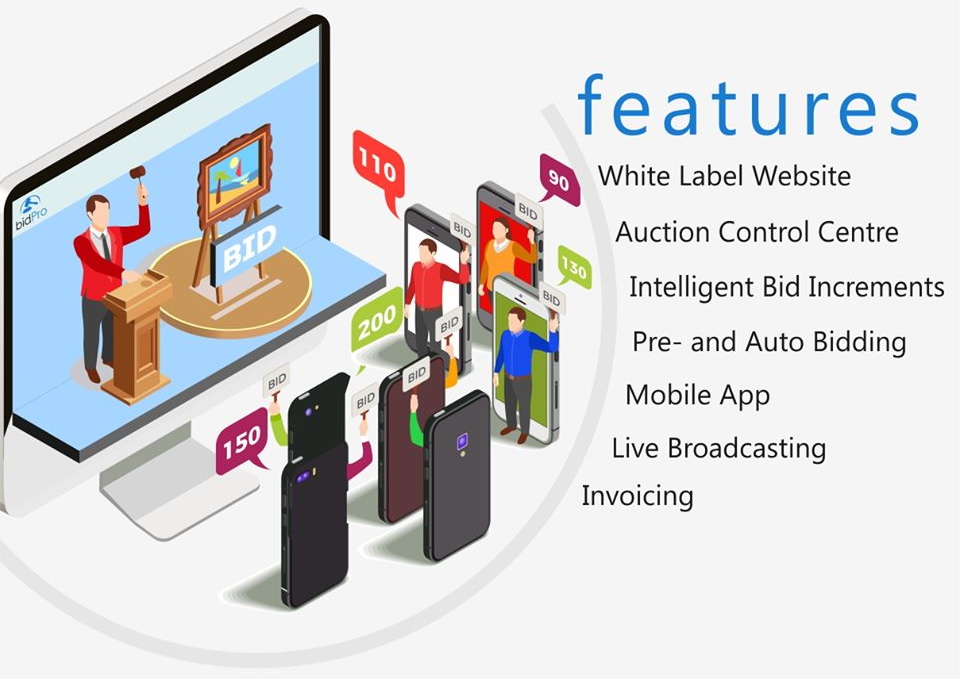 About Us
BidPro provides the most flexible online auction platform available.
Cloud hosted.
No Setup Fees.
White Label Auction Website.
White Label Mobile App.
Cost effective.
Pricing
Bidder
View Auctions
View Items on Auction
Register for Auctions
Bid on Items
Pay As You Go
R1000
minimum auction fee.
No Upfront Costs
No Long Term Contract
Commission: 0.5% to 0.25%
White Label Website
Private URL
excl. Vat
Monthly Contract
No Upfront Costs
No Auction Fee
No Commission costs
Fixed Monthly Subscription Fee
White Label Website
Private URL
excl. Vat
Contact Us
Location:
Unit 5 Quagga Industrial Park
Bloemfontein
South Africa
Email:
Call:
+27 51 523 3780
+27 83 454 9485